A painting on commission by Isabel!
Isabel creates artpieces on YouTube.
This is the link to her YouTube channel: https://www.youtube.com/isabelimaginationart/
She makes a portrait an animal or landscape and you get to witness the process in a relaxing video.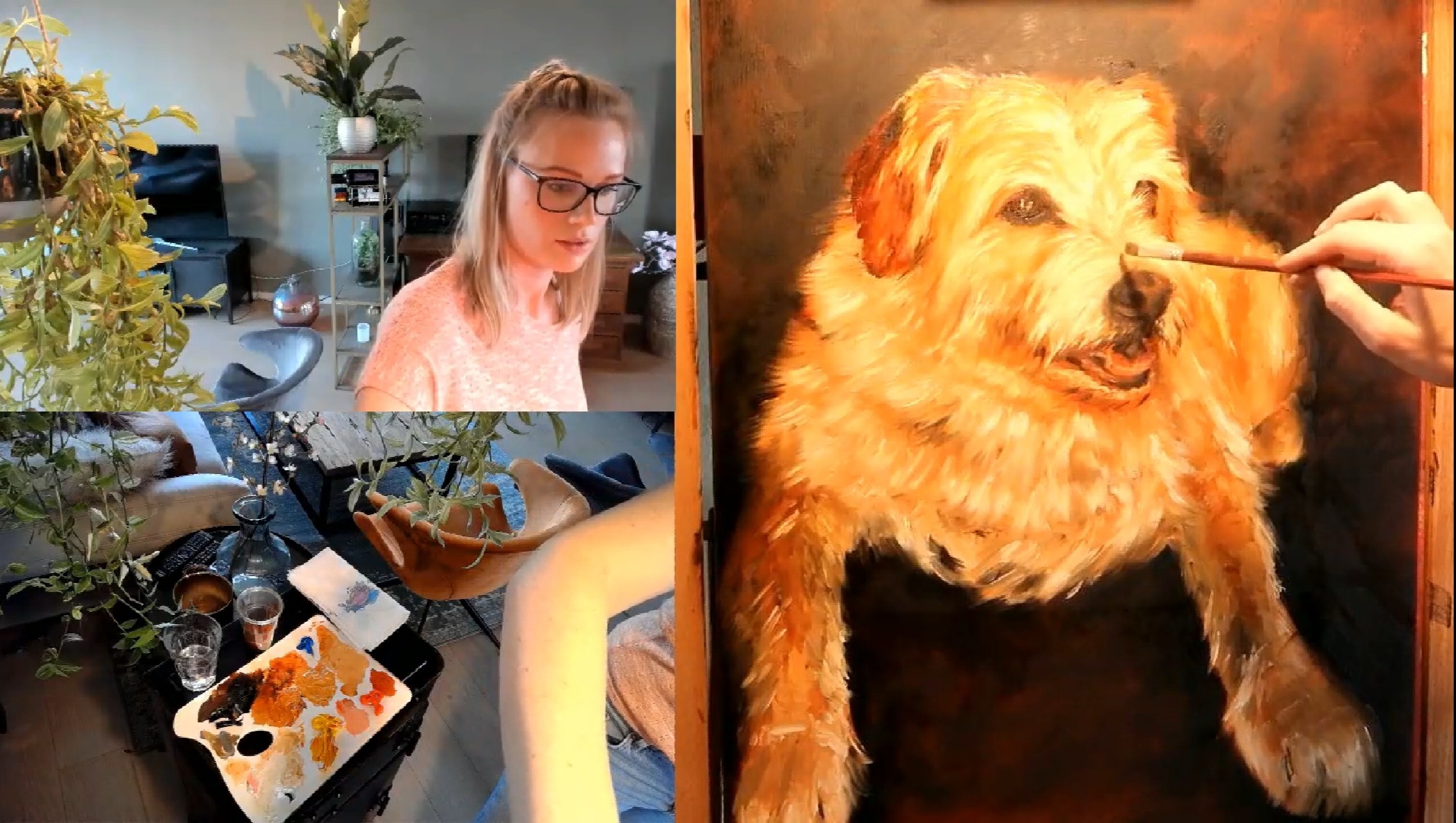 If you would like to have Isabel paint an artwork especially for you, and would you like to see this process on her Youtube channel, then more information follows below:
A painting on commission is €500,- ($600,-) excluding packaging & shipping costs.
Packaging and shipping costs are: NL €20,- ($25,-), inside of EU €40,- ($50,-), outside of EU €60,- ($70,-).
What do you get for this price:
A painting on linen paper

(frame is not included)

Standard measurements are 50cm x 65cm

(19,69 x 25,6 inch)
It is possible to request a different size or preference for a canvas. This affects the price.
Would you like to have a painting painted by Isabel? Mail to [email protected] with a clear and high quality photo that you would like Isabel to paint.
If you want to have a unique painting on your wall that you also got the process from, mail quickly!